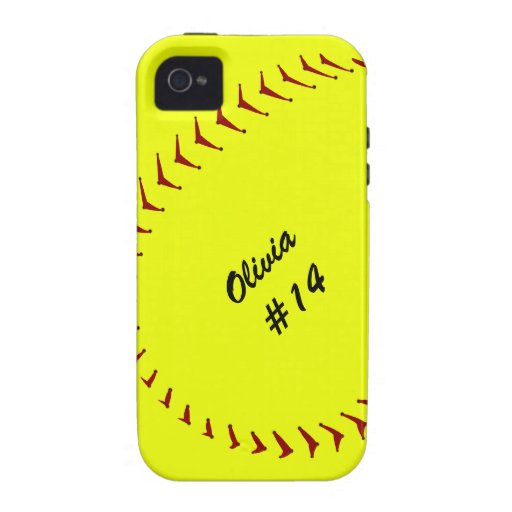 NOTE: The easiest way to customize these phone case covers is by using a desktop or laptop computer to access the site. I haven't been able to figure out a way to customize them using my cell phone. 
When it comes to customizable softball phone cases, we just found a site where there are literally hundreds of softball phone cases to choose from. Zazzle.com has a ton of softball phone cases available for most of the popular brands of phones, from iPhones (including the iPhone 3, 4, 5 and even the new iPhone 6) to Samsung Galaxy phones to Motorola RAZRs.
Click on the link below to check out the many custom phone cases available on Zazzle:
The best part of all is these phones can be fully customized and you can add your own photos and text to the cases. In order to customize your phone case, go to Zazzle.com and select the phone case you wish to customize. Once you've clicked on the case, there should be a customize button at the bottom of the phone case like you see in the picture below:
Click on the "Customize it!" button and you'll be given the option to add images and/or text to your phone case. You can add an image of your daughter or you can customize your new cover with her name and number.
Once you've customized your new phone case to your liking, hit the "Add to Cart" button and you'll be able to place your order.
For a LIMITED TIME, if you enter the code "URSTICKYSALE" at checkout, you'll get 10% off the price of your order. Click the link below to head on over to Zazzle and get started: