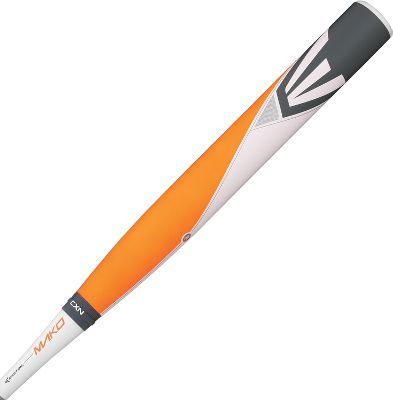 Softball.com is cleaning out their 2014 inventory to make room for the new 2015 Easton bats that are coming in next month. They're offering the 2014 Mako bats at the amazingly low price of $249.98, which is just over $100 off the original price these bats were sold at when they first came out. This bat is a hot 2-piece bat that has a huge sweet spot. The girls I know who are swinging this bat absolutely love it and have no problem recommending it to their friends.
The streamlined barrel design is engineered to remove excess mass and is evenly-balanced to get the bat into the zone faster. If you want quick hands and good bat speed without loss of power, this bat is a great choice.
To top things off, Softball.com is offering free second-day air if you take advantage of the Easton 2014 Mako sale today.
Check out this great deal here:
Easton 2014 Mako -10 Fastpitch Bat at Softball.com.
Of course, you could always click the link above and navigate to the homepage to check out the 2015 Easton bats. The new Mako Torq line of bats are expensive, but they've been engineered to completely eliminate vibration.
Disclosure: The links in this post are affiliate links and SoftballSteals.com makes a commission when items are purchased via the links. The commissions paid on products sold through this blog helps offset the time and money required to hunt down the best deals.